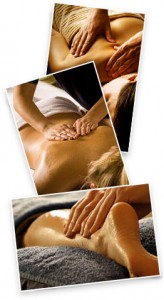 Our resident Massage Therapist made the move with us to our new Toowoomba location… so Remedial Massage Therapy is now available Monday, Tuesday, Thursday and Friday in our Toowoomba practice.
Introducing Stacey Marshall Dip. RMT
I have lived in Toowoomba for the last 20 years after moving from the Sunshine Coast. During my time on the Coast I worked as a property manager in Mooloolaba and found the profession particularly demanding. With a young family I decided a less stressful career path was for me. 
After completing my Diploma of Remedial Massage in Toowoomba and Brisbane, I realised I was drawn more to the clinical side of remedial therapy, such as injury recovery, rehabilitation and muscle tension release more than the relaxation side of massage. Having clients walk into my treatment room in pain and walk out pain-free is immensely satisfying. Having clients who have been able to cancel shoulder surgery after receiving successful remedial therapy shows how effective remedial massage can be.
As a long-time recipient of chiropractic care, combining remedial massage and chiropractic was a natural progression for me. My clients often see far greater results from combining the two than simply massage alone. I'm a firm believer in dealing with aches and pains as they occur, rather than ignoring the discomfort or popping a pain-killer. Regular remedial massage treatments often help keep those annoying aches and pains at bay, so pain medication hopefully may not be necessary. My clients range from toddlers to the elderly and everyone in between. My therapy is always personalised for each client depending on their needs. Whether it be remedial, sports, deep tissue or relaxation massage, I will work with you to find the best treatment for you and your family.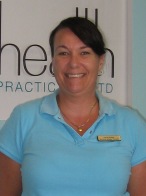 If you would like an appointment for remedial massage with Stacey in our Toowoomba practice, please contact her directly on 0427004591