UPCOMING PUBLIC HOLIDAYS/PRACTICE CLOSURES 
It's that messy time of year where we have a multitude of public holidays. It can be a tad confusing so please refer to the dates below so you can plan your appointments in advance.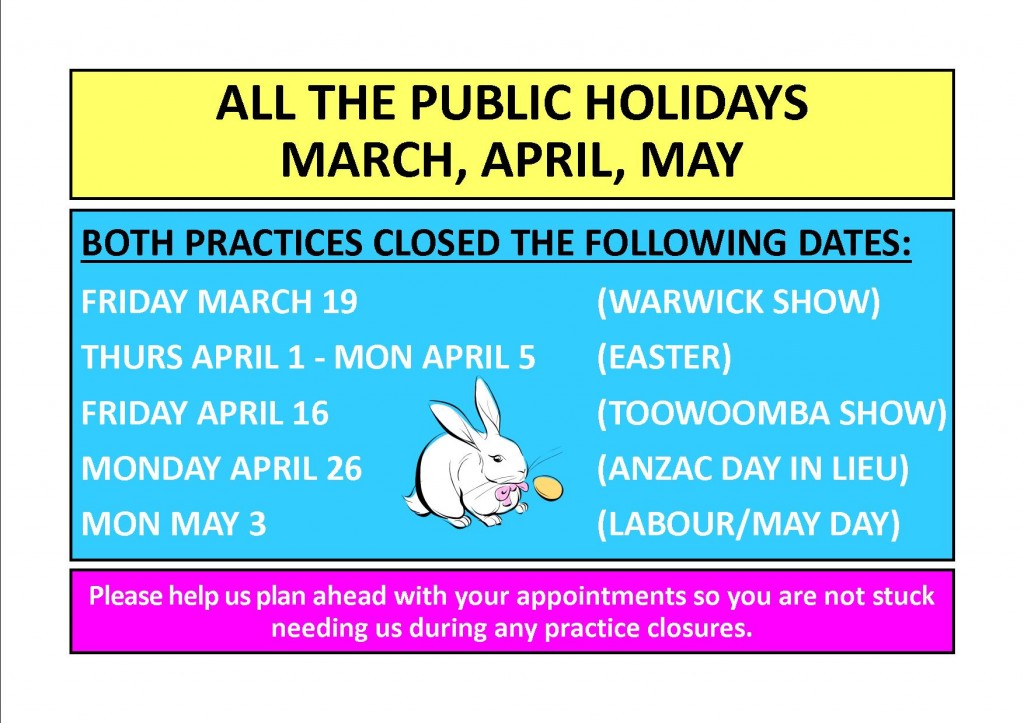 For most people in 2020, holidays were pretty much non-existent. Judging by everyone's physical health and general attitudes we think perhaps we all paid the price. Given long breaks are still hard to plan, we are making the most of the upcoming public holidays and where possible we encourage you to do the same!
Having something to look forward to is almost as important for human health and wellbeing as the break itself!
Saturday clients… Please note our Saturday opening dates aim to avoid the long weekends,  so we will be OPEN THE SECOND SATURDAY in April and May (instead of our usual first Saturday of the month).
Remember, please help us plan ahead with your appointments so you're not stuck needing us during any practice closures.
Thank you for allowing us to juggle your appointments to give us the occasional recuperating weekend.
Matt, Sonja and Team
More