Please take note of our Saturday dates for 2019 below.
Our 2019 Saturdays are not always 4 weeks apart due to some 5 week months and Public Holidays. Most will still fall on the first Saturday of the month except for January and May and October.
In January we will be open the second Saturday of the month due to our Christmas Break.
In

May and October we will also be open the second Saturday

due to the May Day and October Long weekends.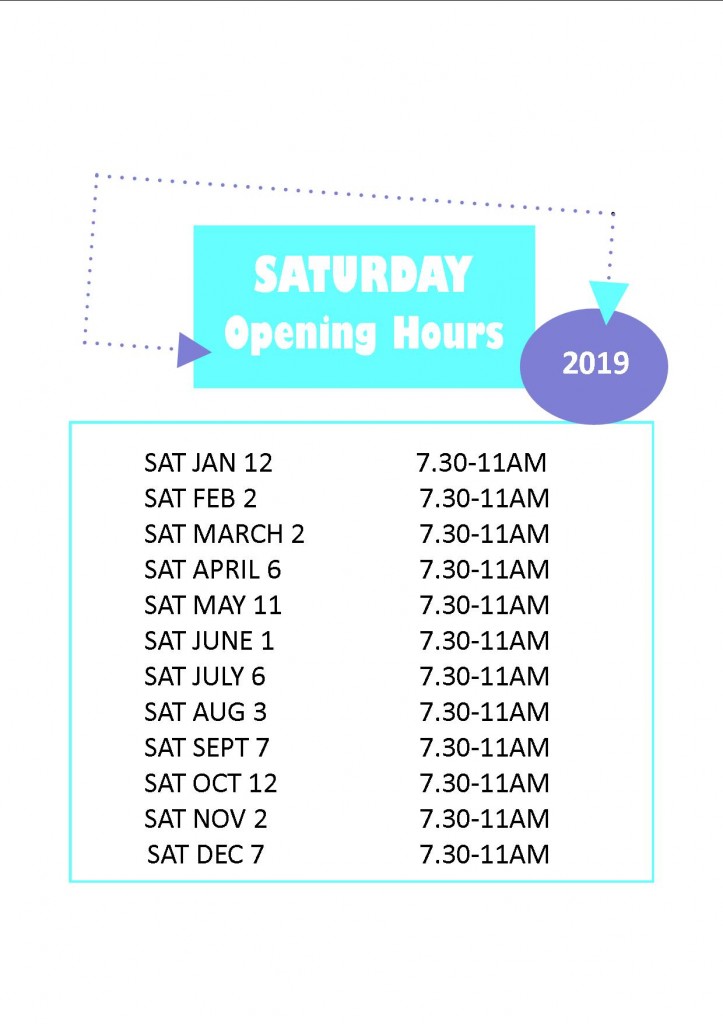 More